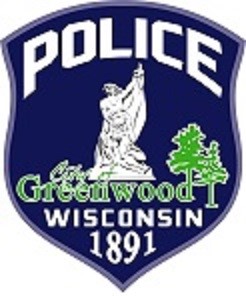 LOOKING FOR A CAREER CHANGE?
Patrol Officer Position
The City of Greenwood is looking to fill a full-time vacancy with the Greenwood Police Department.  We are willing to sponsor the subject chosen through Recruit Academy, but will require an employment contract.
Requirements:  U.S. Citizen; Minimum Age-21; Driver license; Good driving record; High school diploma; 60 College credits; Ability to possess a firearm; No felony convictions; No Domestic abuse convictions; Good verbal and written communications skills; Able to work evenings, weekends, and holidays; Ability to perform the essential functions of this position; 35 road miles residency requirement
Benefits:  Hourly wage; Wisconsin retirement fund; Health Insurance; Disability insurance; Dental insurance; Longevity pay; Paid time off; Clothing allowance; Paid holidays
Pre-Employment:  Written exam; Oral interviews; Psychological profile; Medical examination; Vision examination; Drug screening; Background investigation
How to apply:  Submit a Wisconsin form DJ-LE-330 to include the questions in section 6. General, and Resume.   Application deadline of 5:00 p.m. on 10-18-19.  You can email your application to:  bbock@greenwoodwi.com , or mail to:
Chief Bernie Bock
101 W. School St.
Greenwood, WI. 54437
Phone:  (715)267-6215